PCI launches Partnership with Disguise to create top-of-the-line Immersive experiences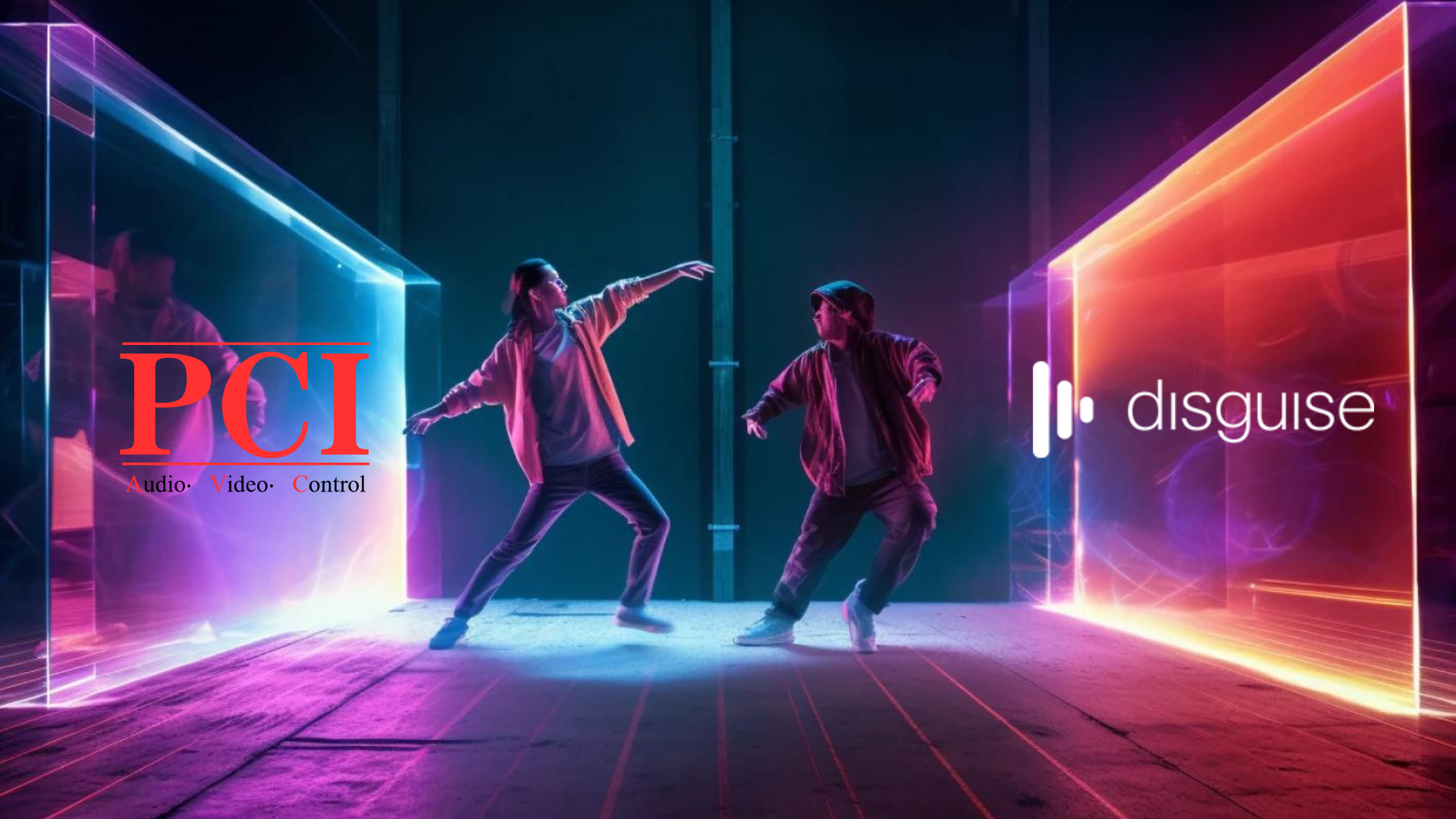 PCI has recently signed a cooperation agreement with disguise, the world's leading immersive experiences production company, to become its authorized dealer in China (including Hong Kong and Macao). The cooperation enables both companies to leverage complementary strengths, in order to build high-quality future-oriented Audiovisual solutions and create incomparable immersive experiences.

disguise is a well-known immersive experiences production company headquartered in the UK, dedicated to providing ground-breaking visual solutions for the performing arts, television production, crossover art and entertainment industries all over the world. Its products and technologies have received widespread acclaim in the industry and are widely used in large-scale stage performances, concerts, sports events, exhibitions and corporate events.

PCI, a reputable and influential audiovisual technology company in China, has accumulated years of industry experience and professional knowledge. The company has always been committed to offering its customers with the most advanced audio and video products and technology solutions, especially with regard to sound presentation technology. Meanwhile, PCI has extensive channel resources and deep industry knowledge in vertical industries such as cultural tourism, conferences & exhibitions, cinemas, enterprises, hospitality & entertainment.

The collaboration between the two parties will result in more groundbreaking and forward-looking solutions, creating a more outstanding and thoroughly immersive experience for users.
 
*About disguise*
disguise is a real-time production platform that provides users with the latest dimension of visual experience that blends virtual and physical worlds together. Its award-winning Extended Reality (xR) solutions have supported over 600 immersive real-time productions in more than 50 countries worldwide. These productions cover live performances by music artists such as Katy Perry and Billie Eilish, movies and TV shows produced by Netflix and Amazon Prime, corporate presentations by Siemens and Verizon, and real-time broadcast programs by Eurosport, MTV and ITV.

disguise's global partner community is growing, collaborating with the world's most talented visual designers and technical teams, covering live events, TV broadcasts, movies, concert tours, theatre, fixed installations and corporate & entertainment events. disguise is constructing the next generation of collaboration tools to support artists and technical experts in realizing their creative vision.

disguise has won the Engineering, Science and Technology Emmy Award and the Queen's Award for Enterprise: Innovation. Disguise is supported by investment company Carlyle Group, while Epic Games owns a minority stake.

For more information, please visit the official website www.disguise.one.