PCI presented its multi-field solutions at Beijing InfoComm China​ 2023
Beijing InfoComm China 2023 is about to kick off. In addition to the products and solutions of the two major brands Q-SYS and Sennheiser, PCI will also bring products from many new partners such as disguise, Dolby and Barco, as well as solutions in many fields to the exhibition. The corporate conference solution experience area composed of Q-SYS and Tencent Conference, as well as the immersive audio-visual interactive space solution experience area, will also have wonderful content.

Q-SYS eco-system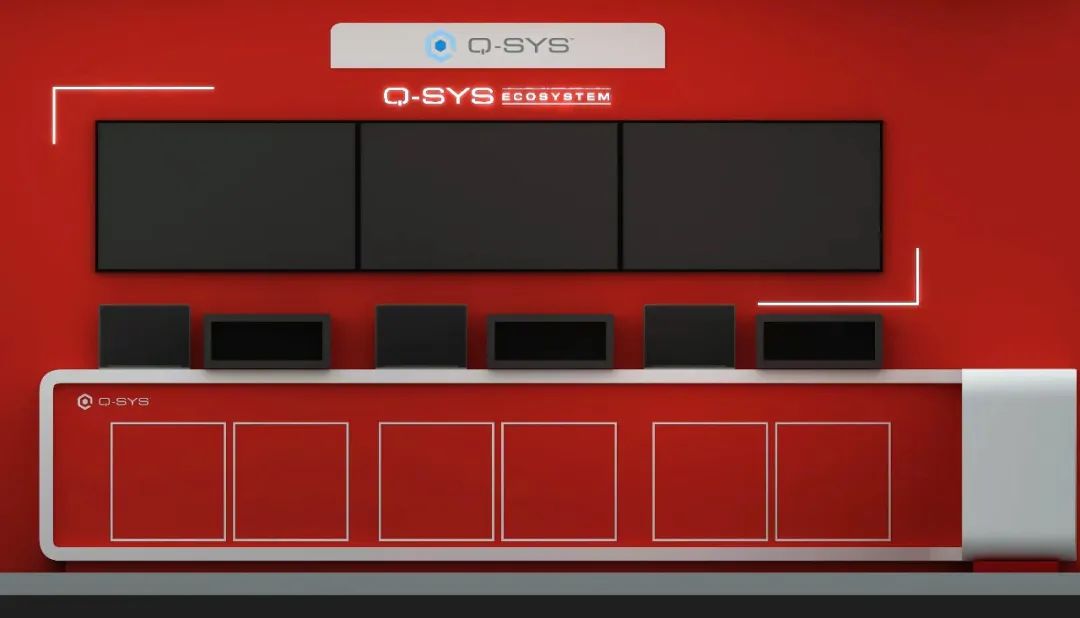 The Q-SYS ecosystem exhibition area will show you the A/V & C and other functions and characteristics of the Q-SYS ecosystem that can be managed in the cloud, as well as the flexible collocation of different application scenarios and the powerful extensibility of Q-SYS when used with Q-SYS products. At the scene, you can learn about the powerful functions and application methods of Q-SYS in actual cases, so that you can feel the "omnipotent" Q-SYS.In this exhibition area, you will also see Q-SYS's latest products NL-C4 ceiling speakers, Nano-T1 desktop microphones, and QIO series extenders.

Corporate conference solutions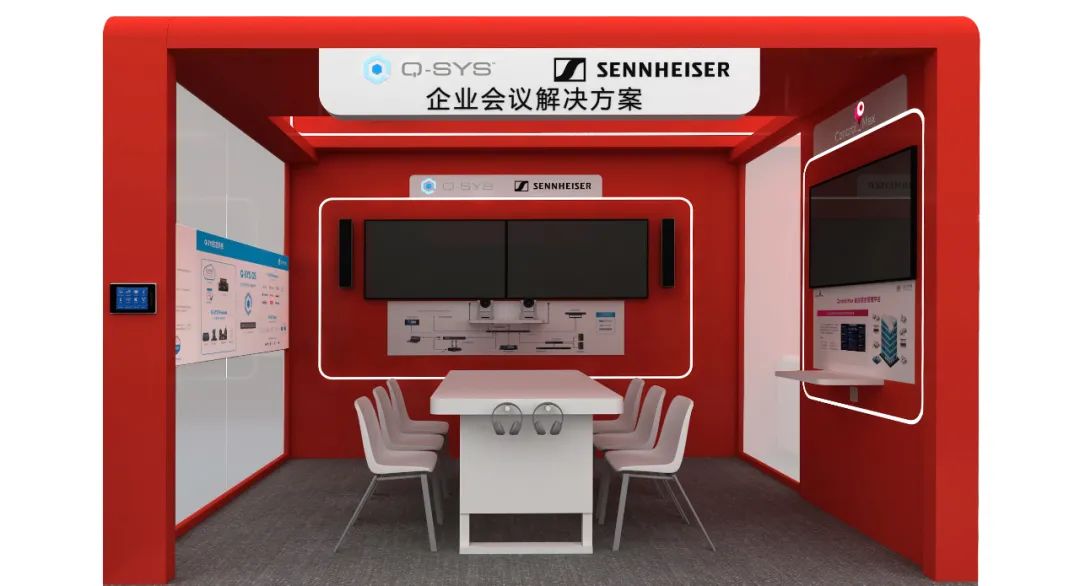 Recently, PCI and Tencent Conference officially reached cooperation, which will further accelerate the development of PCI Conference business areas and enrich the functions of PCI conference solutions. The exhibition area deeply integrates the Q-SYS system with Tencent Conference and Sennheiser TeamConnect Ceiling 2 ceiling array microphones. On-site, you can experience Tencent conference functions such as one-click meetings, one-click reservations, and meeting schedule synchronization through the TSC-G3 touch screen. You can also use the same touchscreen to complete the centralized control of third-party conference room equipment such as lighting, curtains, and TVs.Not only that, the new conference experience brought about by dual-camera camera linkage, camera tracking, dual-screen display, video source switching, conference information linkage display and high-quality local sound reinforcement is also waiting for you to explore.

Sennheiser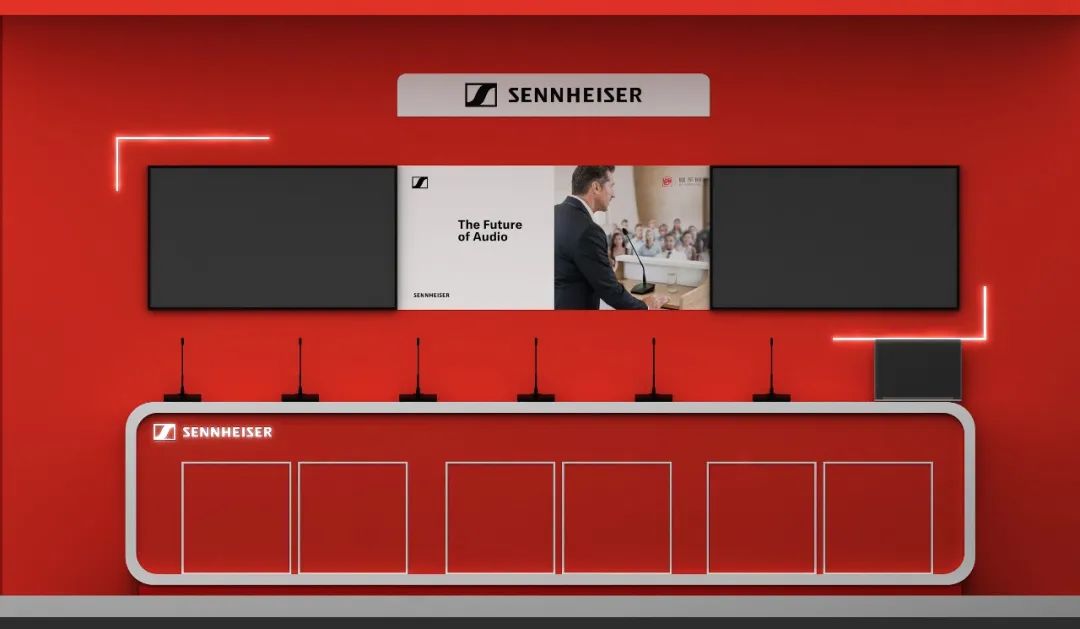 Sennheiser Business communication system exhibition area will showcase a variety of powerful products, including SL handheld set, SL Headmic set, SL lavalier set, SL TS133GN group, DW-3 gooseneck set, etc., Here you will see the core products and characteristic advantages of the Sennheiser business communication system. Popular Products of Sennheiser's professional sound product line will also be displayed in this area, including the popular product Profile USB microphone, as well as the classic MKE, E, XSW series professional microphone and HD, IE series headphone products. During the exhibition, PCI also applied for a surprise for everyone. If you place an order for any product at the exhibition site, you will receive a Sennheiser customized bear gift.
Immersive and interactive experience area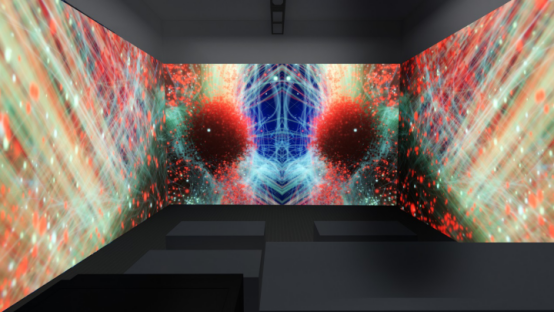 This is the latest solution presented by PCI. In this immersive audio-visual interactive space, the coolest video part is jointly presented by the world's top multimedia video server disguise and Barco projector. With the powerful functions of the disguise server coupled with the shocking sound effects created by Dolby ATMOS and Q-SYS, the scene will bring you amazing audio-visual interactive effects and start a shocking audiovisual journey! During the exhibition, there will be live explanations and wonderful demonstrations every day in the area.

Scala
Scala, the world's leading brand of digital information publishing systems, will bring a complete information publishing system and management software, as well as LINQ commercial tablet computers. So you can also experience the solution of high-quality sound playback in the retail scene brought about by Scala and uniquely designed pulse speakers.

Control Max
The Control Max exhibition area consists of intelligent navigation solutions and theme park solutions.PCI's control Max series solutions are independently developed by PCI and have independent intellectual property rights. They are system solutions for vertical market applications. With the continuous optimization and upgrading of hardware and software, these solutions are also continuously improving their technical advantages and system functions, and are being used in more and more cases.

look forward to meeting you in Infocomm CHINA!
PCI Booth No: ER3-01