Review of PCI in PLSG exhibition |Brand New Solutions Shine in Guangzhou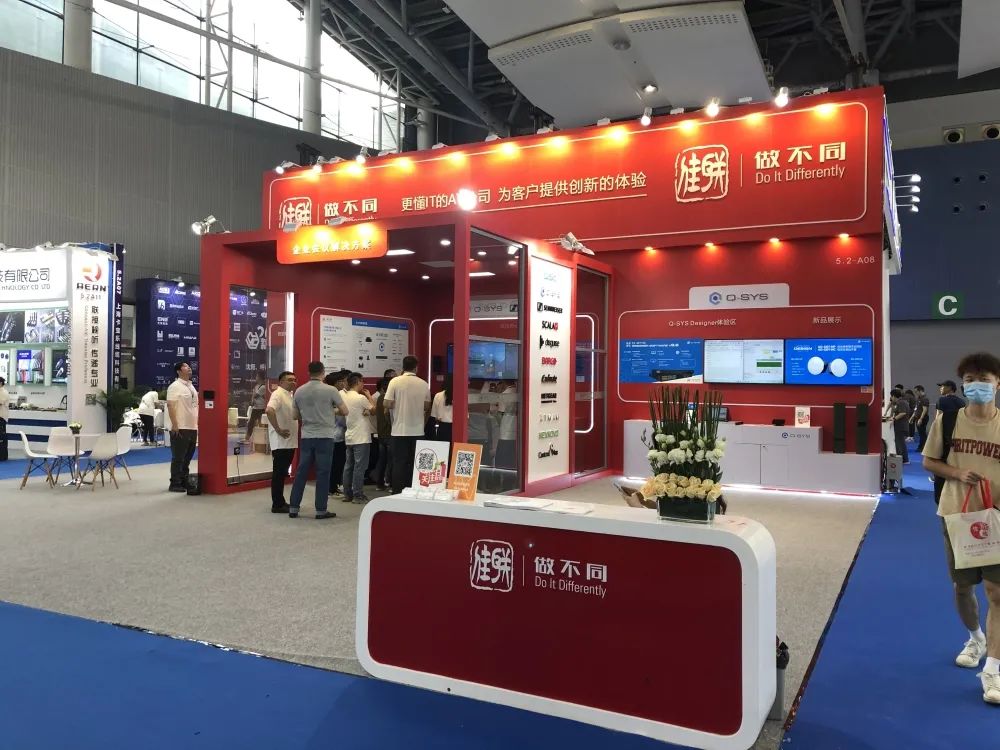 On May 25, 2023, the 4-day Prolight + Sound Guangzhou (PLSG) came to a perfect end at Area A of the China Import and Export Fair Complex. As a leading provider of professional audio and video system solutions in China, PCI showcased its cooperation with brands such as QSC, Sennheiser, SCALA, and its proprietary Control Max series solution, offering an amazing audio and video experience to the attending audience.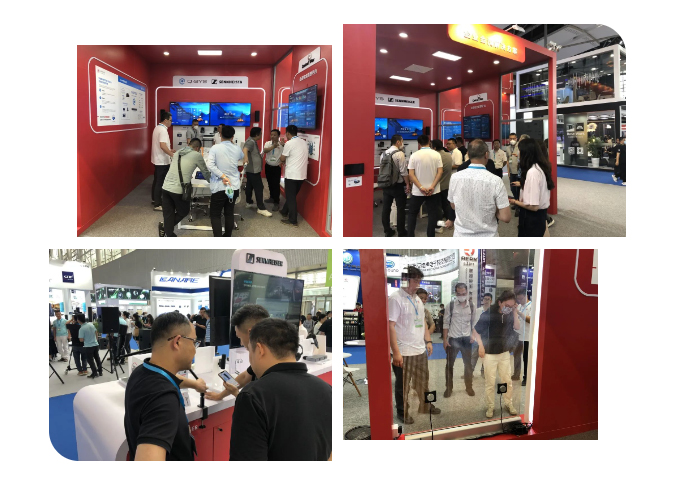 During the exhibition, PCI's colleagues worked together in an orderly manner and demonstrated their teamwork spirit, providing the most professional explanations to different visiting customers. The latest product applications and solutions were comprehensively showcased, providing users with a series of scenario-based, intelligent product and service offerings.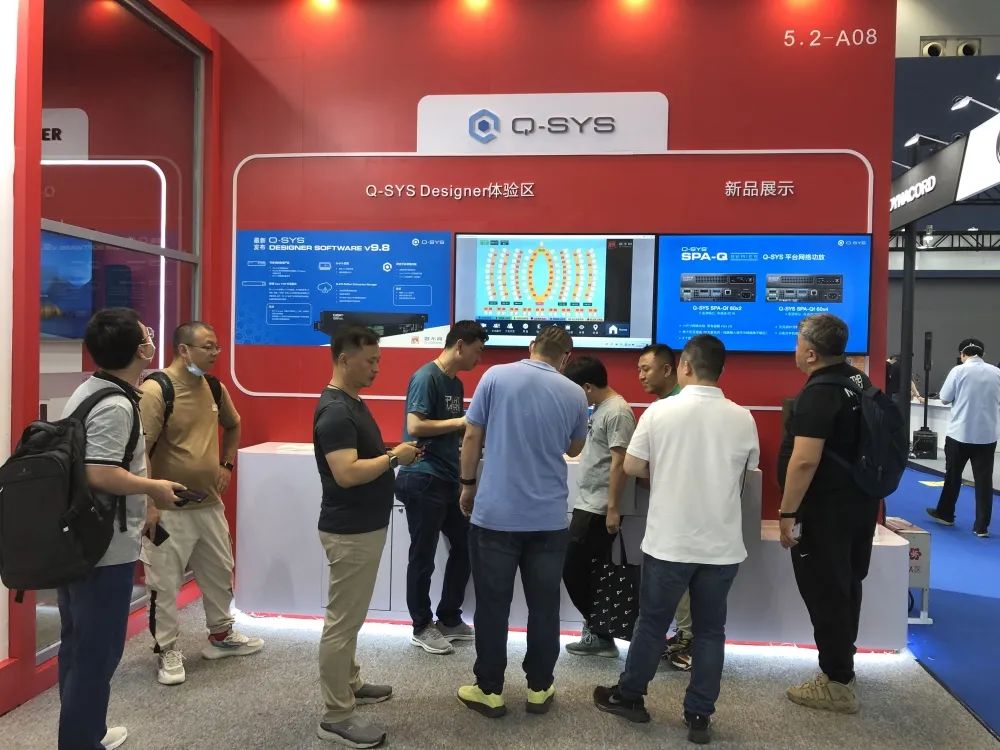 This year, the Q-SYS booth at the PLSG still remains the most popular area. During the exhibition, three new Q-SYS products made their debut: Core 610 Q-SYS network I/O COTS processor, AD-DWL landscape speakers and TSC Series Gen 3 touch screen controllers, all of which attracted visitors to stop and visit. In addition, PCI also demonstrated the new peripheral mode of Q-SYS Designer 9.8 version in the Q-SYS exhibition area.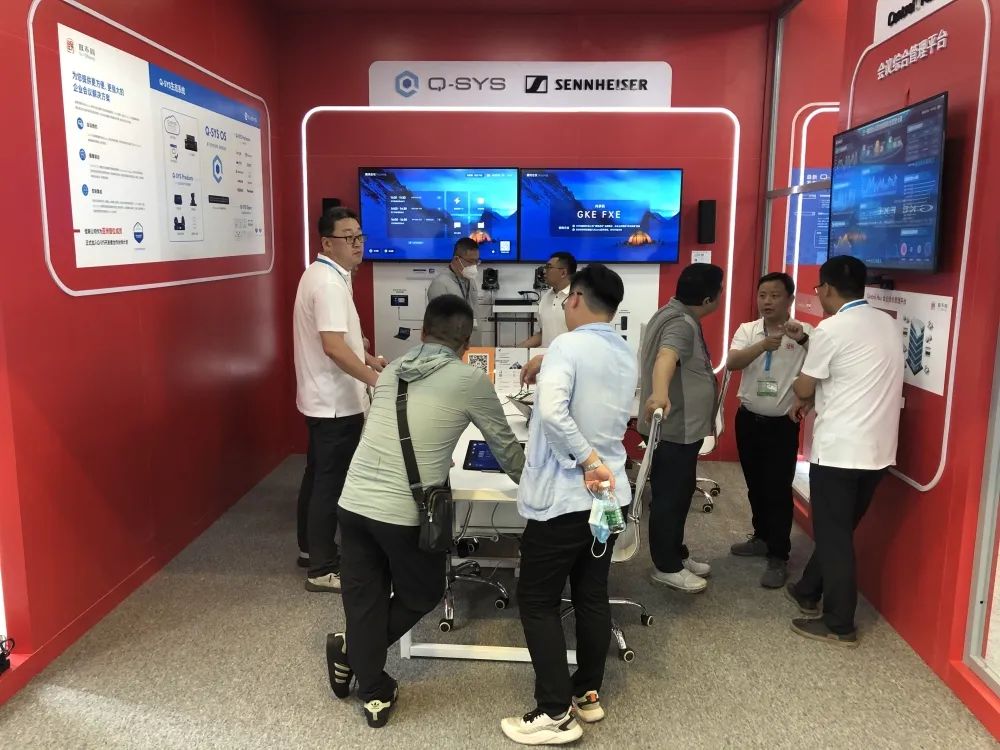 The corporate meeting solution booth was a highlight this year, with technology-packed features such as camera tracking, integrated control, intuitive desktop controllers, and concise UCI interfaces appearing in the booth one after another. This booth can accommodate multiple people at the same time and the private space free from external interference allows the audience to deeply experience the powerful and convenient complete functions in the meeting scene.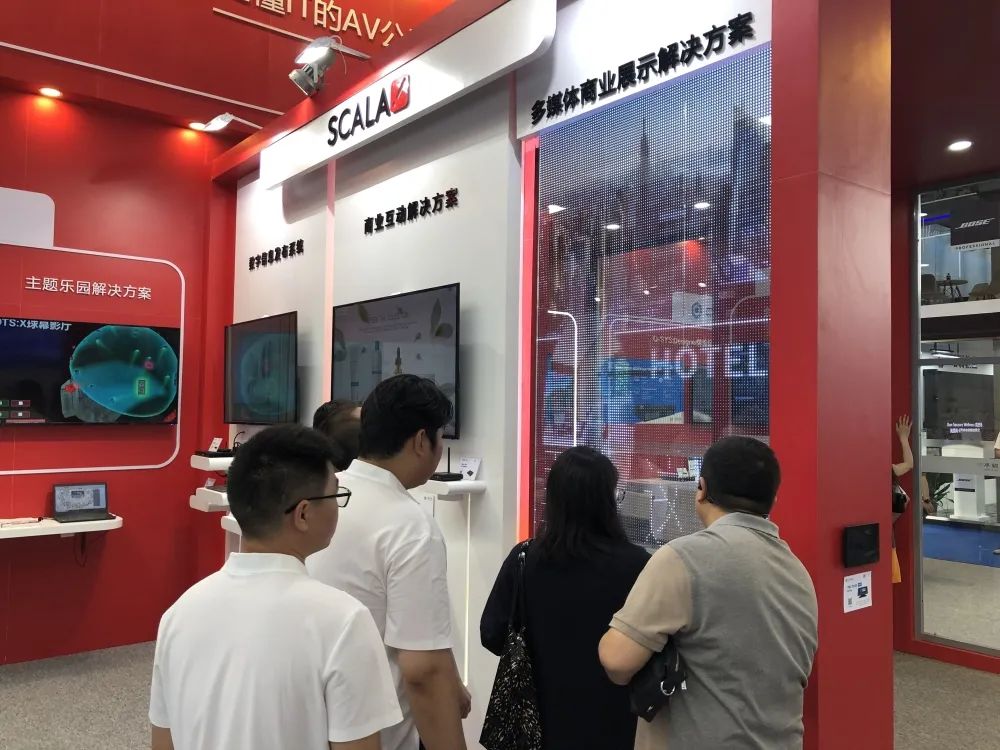 Scala's booth also made a splash this year, offering an interactive solution with a full sense of technology with its Information Display System solution. The interface operated by the LINQ tablet is smooth and concise, while the displayed content is diverse. The Assisted Selling Kiosk in the commercial interactive solution became the focus of attention in the Scala booth. Picking up a product can display related information, and picking up multiple products can display comparative information, which impressed the attending audience. The new combination of Scala players, optoelectronic glass, and pulse speakers has changed the attending audience's long-standing impression of traditional commercial displays.
Although the four-day exhibition period has ended, PCI's innovation will not stop! The recognition of our products and services by customers over the years is our driving force. In the future, we will continue to provide more professional, flexible and easy-to-use solutions and products for our customers. See you at PLSG next year!